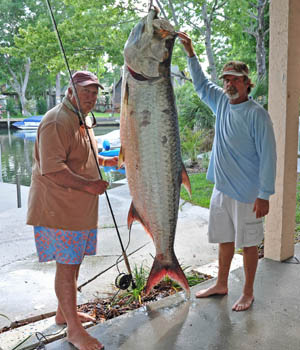 Veteran fly-fisherman Tom Evans of Wilson, Wyo., caught a potential 12-pound tippet world record tarpon of 194.1 pounds on May 10 Link
Does anyone actually care about IGFA records besides old rich guys?
Looks like this guys been spending to much time with dumb dick cheney out in Wyoming. Good banter over on the
chum
as well.